Need help putting these techniques into practice?  I'll spend a whole day with you and your dog.  I'll observe you and your dog – the behaviors and routines.  I'll show you special techniques you can use to build a deeper relationship with your dog.  After our visit I will send you a written report with specific recommendations.  Later I will follow up with you on the phone to see how you are doing and offer additional suggestions.
Your cost for a full day (minimum of 8 hours on site) + written report + a followup phone consultation is only $500 plus expenses. Contact me for details.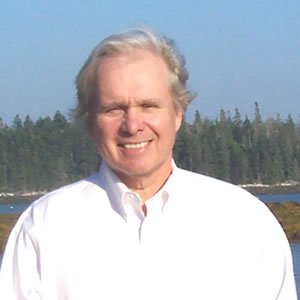 Author – The Heart of Your Dog
Ed Noyes
Author, Consultant
Your dog's happiness is crucial to your progress. My strategy is to analyze your dog's apparent satisfaction compared to its hierarchy of needs. This way we can find opportunities to improve the lines of communication. Encouraging your dog to express its needs to you, understanding the meanings, and then being responsive is crucial to success. I'll help you accomplish all of this.
I have been working with dogs for over 30 years. Over that time I developed my unique way to teach dogs while developing deep companionship relationships. My methods can work with virtually any dog and family willing to consistently follow them. In 2014 I published the essence of my techniques in my book The Heart of Your Dog. I regularly post to the Your Dog's Heart blog and help families put my strategies into practice. In addition to my interest in canine-human relations I work as a business consultant. I live on the coast of Maine with my two sons James and Benjamin and our dog Chimo. I am also a member of Mensa and an outdoor enthusiast.
1.800.555.1234
ed@yheartofyourdog.com